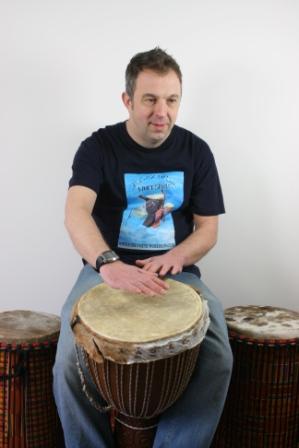 What better way to develop a sense of musical rhythm than to learn to play the Djembe drum.
You can also have fun playing on your own or together in a group with as many people as possible. Putting words into rhythms on the drum is one of the best ways to learn and memorize particular drum patterns and rhythms. It is also a great way to develop your co-ordination skills.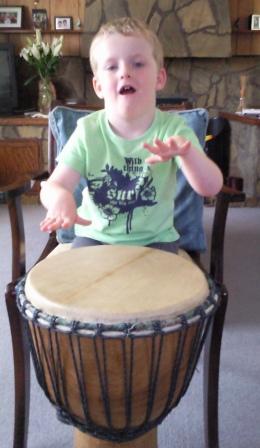 Testimonials
I love learning to play the Djembe drum with Daniel and really enjoy making the different sounds and trying African rhythms. It's brilliant.
Nathan aged six
'I loved playing along to the music from the Lion King, it is such a powerful instrument and can be very exciting to play' Nick age 11
Lessons cost £15  for half an hour and could be done in small groups.
Please contact me for more information.