This is a great instrument to learn and it is fun to be able to accompany your favourite songs.
Also you can get different sizes of guitar to suit age and ability.
 If you want to become a budding rock star you can get an electric guitar.
With guitar lessons you can play your favourite pop songs, accompany your singing friends or become the next rock star!
 Learn to read music using "The Guitarist Way" workbooks
Ukulele is a great first instrument to learn, some chords only need one finger! Easier to learn than the guitar with just four strings, but with a similar sound. Popular and versatile. Make a great sound after your first lesson!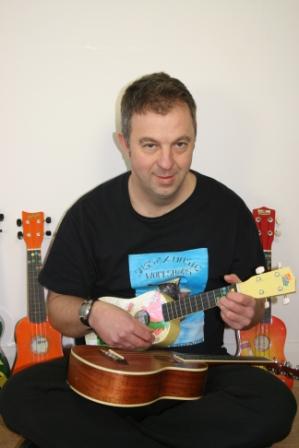 Beginners ukulele lessons from age 5+
Beginners guitar lessons from age 8+
Start your musical journey today!
£15  per half hour lesson
Please contact me for more information.