Learn to play this versatile little instrument, to read harmonica music, to play original tunes and to improvise around the blues.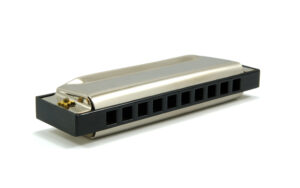 Teaching children the Harmonica lays the perfect foundation for learning any musical instrument. The music and activities are closely related to the National Curriculum for Key Stage 2.
I often have as many as 15 children in a group.
Testimonial
 'Playing the harmonica is so much fun, and I loved performing in our school concert' – Yr 4 Broadwater C of E School
Please contact me for more information.