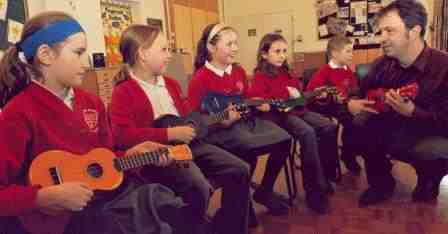 The Ukulele is a traditional folk instrument from Hawaii. It is perfect for accompanying the voice and has a bouncy happy sound that appeals to both adults and children.
When teaching music to young children it is important that they feel successful. Most children will be able to strum and sing a song in their first lesson.
Teaching children the Ukulele lays the perfect foundation for learning any musical instrument. The music and activities are closely related to the National Curriculum for Key Stage 2.
Please contact me for more information.