Learn all about the percussive musical instruments played in Africa, with a focus on African drumming.
Learn the three main strokes of the Djembe drum and perform traditional African rhythms in a drum circle
.Also learn to improvise on African xylophones and thumb pianos using the pentatonic scale.
Sing African songs.
Follow up work from Arundel C of E school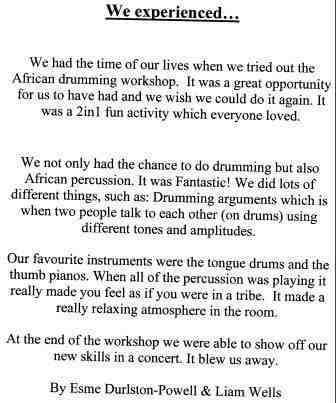 Heene First School Worthing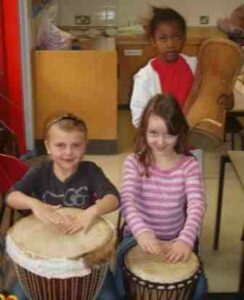 ELM GROVE FIRST SCHOOL WORTHING JANUARY 2009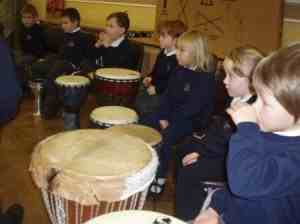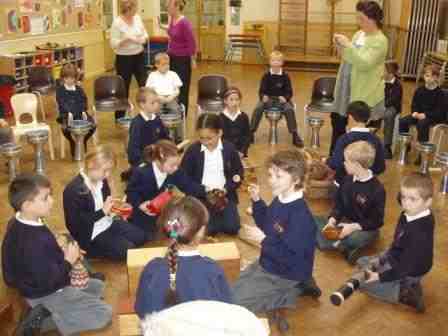 BIRCHWOOD GROVE SCHOOL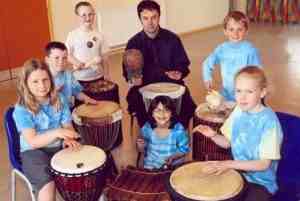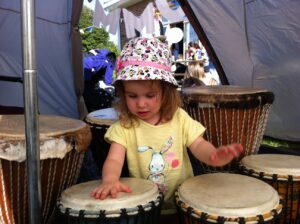 Please contact me for more information.